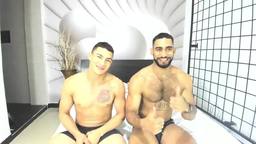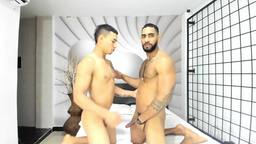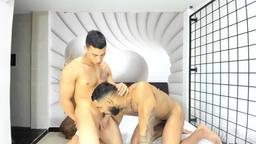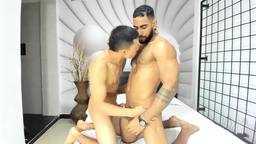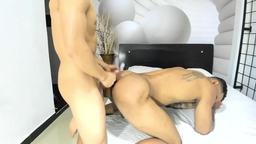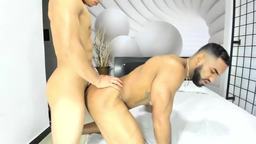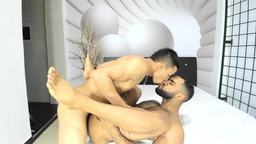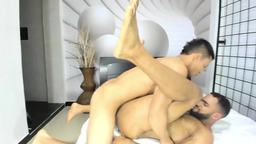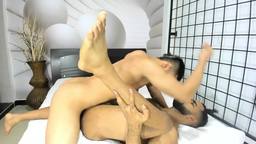 2,822
100%
Hot Muscle Studs Kiss, Suck, Fuck and Cum in the Mouth П💦🤤
Daniel & Jacksson
|
Directed by:
Mario_MathMan
on September 29, 2023
Price:

160 credits

Length:

31:27

Size:

1280 x 720

Bitrate:

1655

File Size:

390.76 Mb
Muscles
Hardcore Sex
Two Guys
Cumshots
Daniel and Jackson begin by kissing each other passionately with tongues! They then move onto rubbing their hard cocks and sucking each other's nipples. Next, Jackson sucks Daniel's cock pleasurably whilst Daniel slides his cock in and out of Jackson's mouth. Afterwards, Daniel fucks Jackson erotically in several positions including lots of kissing whilst fucking! Finally, at 28:46, Daniel's cum squirts virtually high into the air with the rest of his cum squirts entering Jackson's mouth finishing with Jackson sucking his cock clean 💦 🤤😈😍.
BigCockBulgeLover
November 23, 2023
"Daniel's cum shoots really high into the air at 28:46. His milk projects magnificently into the air 😲"
Age: 23
Cock: 18cm (7in) Uncut
Pubic Hair: Trimmed
Age: 23
Cock: 18cm (7in) Uncut
Pubic Hair: Trimmed